Who doesn't need a perfect device with high-end graphics? Every one of us loves to have high picture quality on our systems. Now the question arises what controls graphics on your device? So here comes the hardware known as Graphics Card or GPU( Graphics Processing Unit). A Graphic Card or GPU helps to allow your system to render images on your display processed by the CPU. A GPU is a mini processing hardware unit responsible for your computer's graphics display. It processes the data and converts it into a signal for your display. Having the latest graphic card on your device gives you the best experience. So to use your device seamlessly, you can upgrade the graphics card on your Laptop.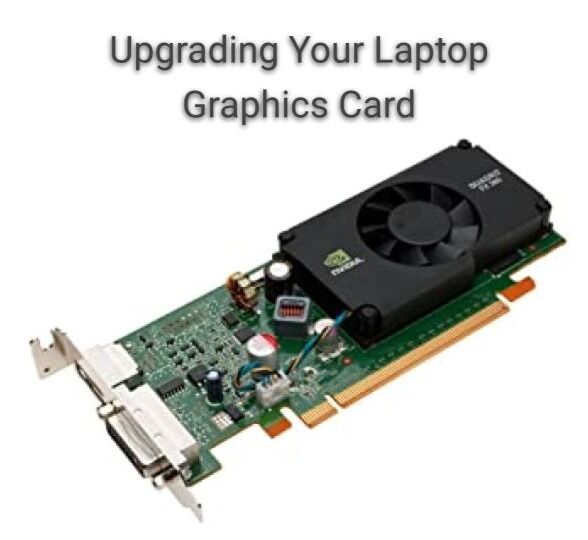 Dell provides you with the best experience using a laptop. Its performance and compatibility are according to your needs. It already has the best graphics worth your money. But if you still wish to upgrade it, you need answers to the question: "can I upgrade the graphics card in my dell laptop? 
How can we do that? Can we even do it or not? What is the process?
We at Dell service Centre in Chandigarh, come with all the answers to your queries:
How to upgrade a Graphics Card on your Laptop?
First of all, you have to make sure that your device is compatible with it. Because in most cases, you can't upgrade or change your graphics card because it is integrated with the CPU, and you can't change it. You have to change your whole processor, and that's a deal in itself if you have confirmed that your device has the compatibility to change or add the graphics card to your system.
You have to check that you're using the right graphics card for your Laptop. A huge variety of graphics cards are available for different types of uses. Not all graphic cards can be used for your needs, and not every Graphics Card is compatible with all devices. So first of all, you must check which graphics card you use on your Laptop. To do the same, you have to follow the steps:
Press the Start Menu or desktop search bar on your PC,

TypeDevice Manager,

Select the option that appeared.

You'll notice an entry near the top for Display adapters. Click on the drop-down arrow, and the name and model of your GPU will appear below.
Another quick step is to open the windows task manager (ctrl + shift + escape ) and open the performance tab. There you will find both the name of graphic cards and their usage.
By following these steps, you can get answers to questions like What graphics card do I have? And How can you make sure your Laptop is using the right graphics card? You can decide what graphics you need to upgrade or add according to your needs and uses.
You need basic knowledge about the types of Laptop Graphics cards according to their purpose; We are here to make you aware.
So here are the names of graphics cards according to your basic requirements:
Nvidia GeForce RTX 20-series, AMD RX 400-series, and Intel Iris Plus are all high-end graphics cards used for Gaming and Multimedia purposes.

And the Nvidia GeForce GTX 10-series is a budget graphics card used for gaming.

Nvidia Quadro, AMD Radeon Pro, and Intel HD Graphics are used at workstations.

Intel UHD Graphics and Intel Iris Plus are used for everyday purposes, day-to-day activity, for office use.
As mentioned earlier, in most cases, you can't change your graphics card on your Laptop, so despite changing it, you can upgrade it by upgrading to an external graphics card on your device. It'll help your system to enhance your visual experience. That is the more convenient option. You can attach graphics cards to your system externally to boost performance and enjoy high-end graphics on your screen. These graphics cards are known as eGPU (external Graphics Processing Unit). An eGPU resides outside the Laptop.
You just had to connect the eGPU through USB and connect it to your device. After installing critical drives to run the Graphic Card, you are ready to go. But before connecting an eGPU, you have to ensure that your system is compatible with an eGPU, and if yes, then which eGPU is your system supportive of? To what level can you upgrade your graphics? You can get an Nvidia external Graphics Card for your system. It is the best option in an eGPU for your device if it is compatible. 
Some other of the best eGPUs for laptops are:
Razer Core X Aluminium External GPU Enclosure
StarTech.com External Video & Graphics Card
ASUS ROG-XG-Station-2
Mantiz MZ-03 Saturn Pro II EGPU
External Graphics Card AORUS RTX 3080 Gaming Box.
These are the steps you can follow to upgrade your Laptop graphics. These are the tips and tricks you should keep in mind. And you have an improved work and gaming experience on your Laptop.