Are you facing numerous issues with your Dell Laptops? If you require a 24-hour fix, there is no better time to contact Sneha IT Solution (101 percent guarantee). With a team of experts, we are the top Dell service center in Mohali.
Why To Choose Sneha IT Solution Dell Service Center Mohali?
We are the only well-known Dell Laptop experts in Mohali. We have normal Inspiron Laptops and 2-in-1 PCs, as well as Vostro, XPS, G-Series, Alienware, and other earlier variants. Sneha IT Solution can give you the best Dell service at your home or office.
Broken or malfunctioning screens are a common complaint we receive. we aspire to be the best in the industry. we are a well-known laptop screen repair company in Mohali. You can contact us to get the best service price for any issue with your Dell screen. We use a Dell-certified (genuine) screen with a 6- to 1-year limited warranty.
We frequently receive complaints regarding broken or malfunctioning screens. we strive for excellence and authority. we are one of Mohali's most reputable Dell laptop screen repair companies. You can contact us to resolve any issue with your Dell screen and receive the best service price. We utilize a Dell validated (genuine) screen with a limited warranty of 6 to 1 year.
Common problems addressed at Dell service centre Mohali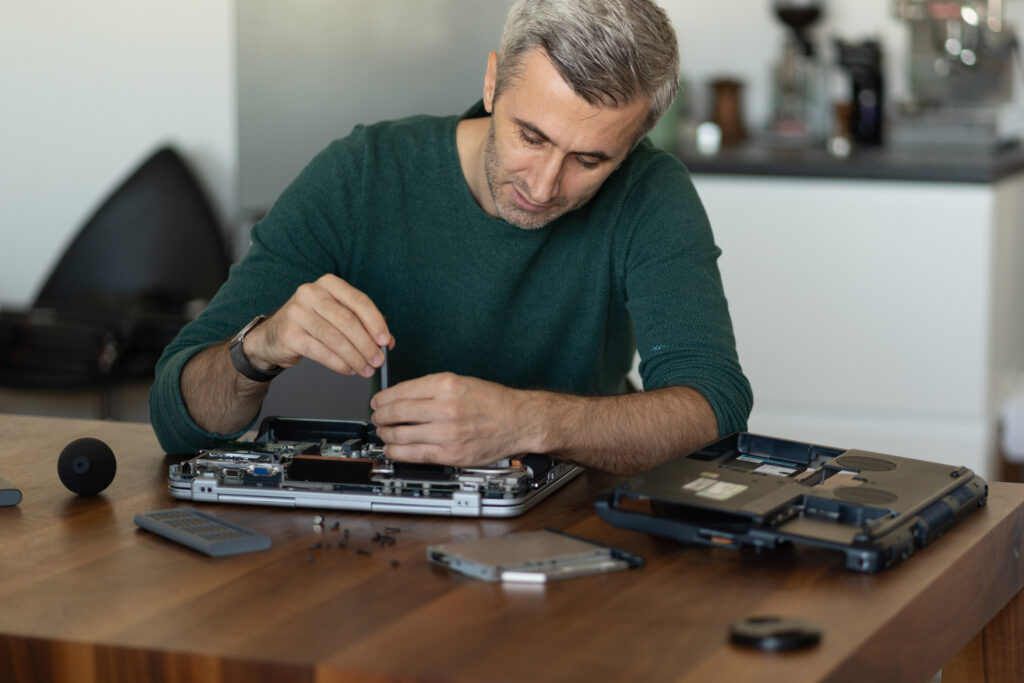 Vertical & Horizontal Lines, Broken, Cracked, Black Spot, White Screen, Blue Screen Error, Wi-Fi Not Working,

Images, and movies that have been distorted.

laptop that shuts down unexpectedly.

Laptop Overheating Problem.

Battery Dying Quickly.

Laptop Touchpad Not Working.

PC Fan Not Working.

Dell Laptop No Hard Drive Detected.
Note: It's important to note that if you get a black screen after waking up your laptop from sleep mode, it's not a screen problem. Wait a while and things will return to normal.
We offer a wide range of Dell laptop repair service in Mohali. It doesn't matter if it's a touch screen, LCD, LED, or Paper LED. Not only that, but we can accommodate all screen sizes, including 14, 15, and 15.6 inches. Our computer technicians are well experienced in troubleshooting any problems on Dell Laptop,  Screen Error, Motherboard in Chip-Level Service, Hardware issues, software upgrades and all major problems instantly.
Simple measures to avoid any issues with your laptop screen are listed below:​​​
Put nothing too hefty on it.
Do not leave your laptop on the bed or on the ground.
Never use a screen to hold your laptop.
Keep your laptop away from liquids, such as a water bottle or a glass.
Place nothing on the laptop keyboard, and double-check that nothing is on the laptop keyboard before closing it. If something is present, delete it first before closing the laptop screen.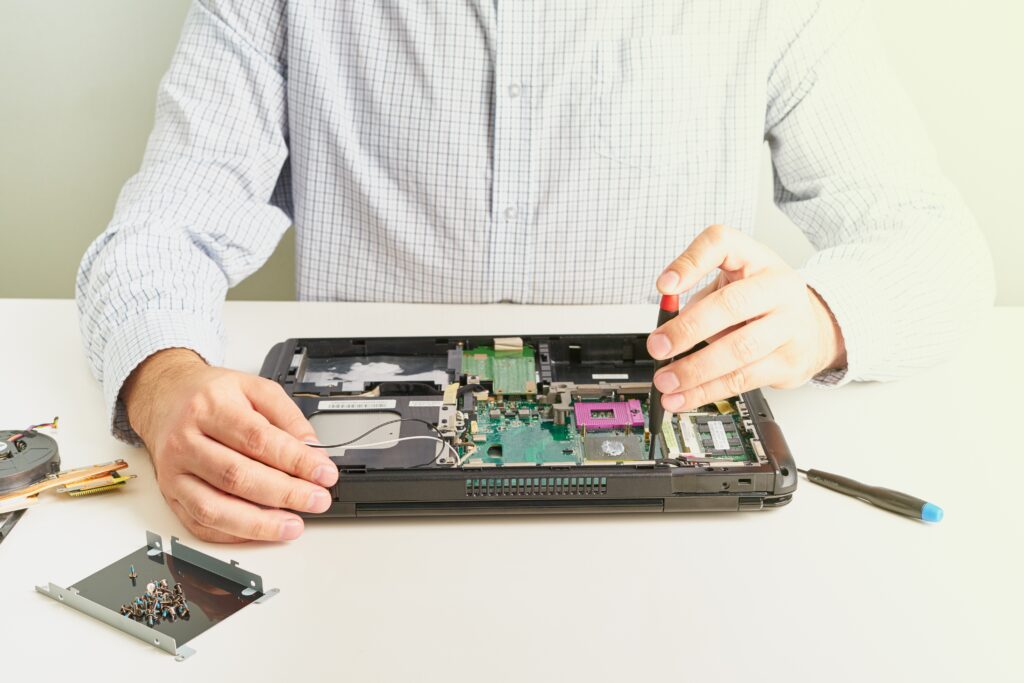 Replace Or Repair Your Touchpad​
The touchpad is not responding, and the pointer is not moving. Don't be concerned; simply call and inform us of the problem. Our technicians will come out and replace the touchpad with a completely new one.
We provide quick solutions by repairing or replacing damaged parts and components of all types of Dell laptops.
In case you are facing any issue with your Dell product, you may contact Sneha It Solution your nearest Dell Authorized Service Center in Mohali.
Why It Is Important to Choose a Dell Authorized Service Center
When it comes to repairing your Dell laptop, it is important to choose a Dell-authorized service center. Here are some of the reasons why you choose our Authorised service center:
Quality services
Timely delivery of projects
Round-the-clock customer support
Expert advice and guidance
Customized IT solutions to meet your specific needs
Visit Certified Dell Service Center Today
If you're experiencing any issues with your Dell products, visit the Dell Service Center in Mohali today. Our friendly staff will be happy to assist you and provide expert repair and support services.