Sneha IT Solution
Get your laptop running like new again with Sneha IT Solution's expert repair services!
Don't let a broken screen or malfunctioning keyboard slow you down - trust Sneha IT Solution for fast and reliable laptop repairs.
Best Laptop Repair Company In Tricity
Get Instant Laptop Repair Services in the Tricity includes Chandigarh (UT) and Mohali (Punjab) by Sneha It Solutions Trusted Technicians. Laptops are an important part of the daily life of every individual. From official to personal life, there is no part of our life that is not influenced by laptops. With the help of laptops, we can also earn money with the help of blogging, freelancing, online jobs, etc. But when something goes wrong with our laptop, it is very difficult to continue our work. We are offering Laptop Repair services and Spare Parts for Laptops to you. Through our website, you will be able to know the complete details of our services and the various offers we have there.
We provide a warranty on all the parts we use in the repair process. Our expert laptop repair guy will solve your laptop issues and make it run like a new one. We repair all types of laptops be it any operating system. We also repair game consoles like PlayStation and X-box. So if you are having any type of laptop problem then call us and we will fix it as soon as possible.
Support Location in Tricity:
Sneha It Solutions, the best laptop repair company in Tricity can assist you with laptop repair service, making sure that your job is done right the first time. If you are looking for the best laptop repair service in Tricity just contact us and a technician will get back in touch with you soon. We repair and support all brands of Laptops in Tricity.
Our repair service supports are present in many other parts of Tricity, and we uniquely follow the same repair patterns at every location. so you can visit Sneha It Solution and get your laptop fixed without any hassle. Our techs are well experienced and qualified in troubleshooting and repairs of all major brands of laptops including Dell, HP, Lenovo, Acer, and so on. We promise 100% data security.
Hardware Repair
Maintenance Services
Accessories Repair
CPU Repair
Motherboard Fix
RAM
We also provide Windows Installation in Laptop (PC), Malware & Virus Removal, Laptop Screen Repair & Replacement in Tricity, Chandigarh & Mohali. If you are not happy with the storage space of your system, you can contact Sneha It Solutions, the Best Laptop Repair Company In Tricity​ and we will be happy to increase the storage space by upgrading the RAM size.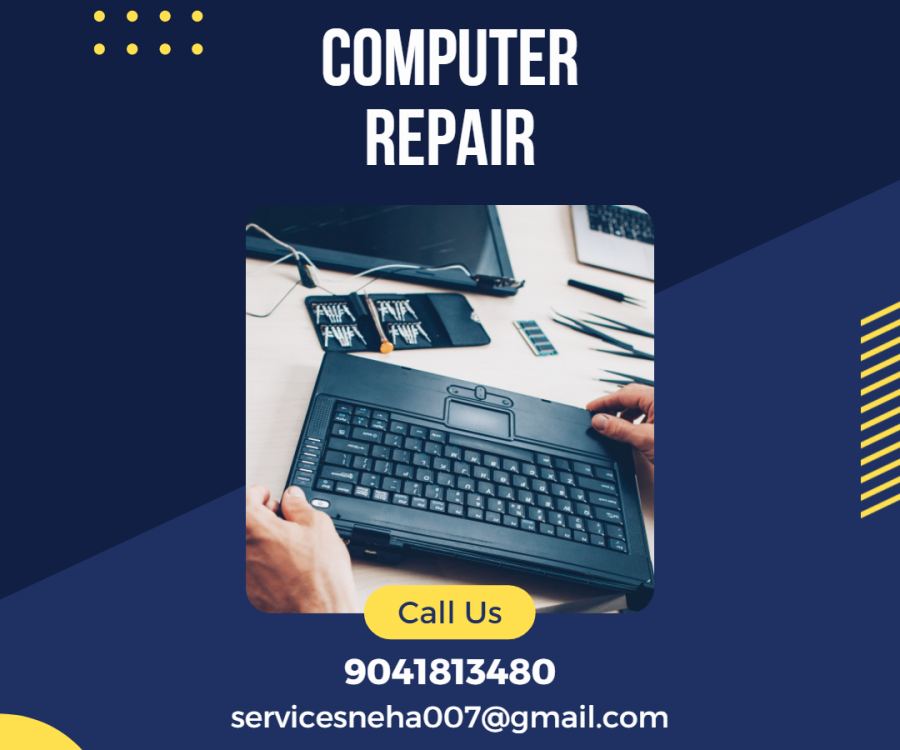 Why Choose Us For Laptop Repair Service in Tricity?
It is really a challenging task to find a genuine laptop repair service provider in the market. And if you find any, then the charges that they are asking are really expensive. But the biggest problem is that you don't know who is legitimate and who is not. So, here is a solution to your problem. In one place, you can get all the genuine laptop parts and can get them repaired by the laptop repair professionals. We have a large number of customers all over the Tricity. And the Laptop repair service we are providing is very genuine and affordable to everyone.
Call us Now !!!. Sit back and relax as we come and fix your laptop at your doorstep.