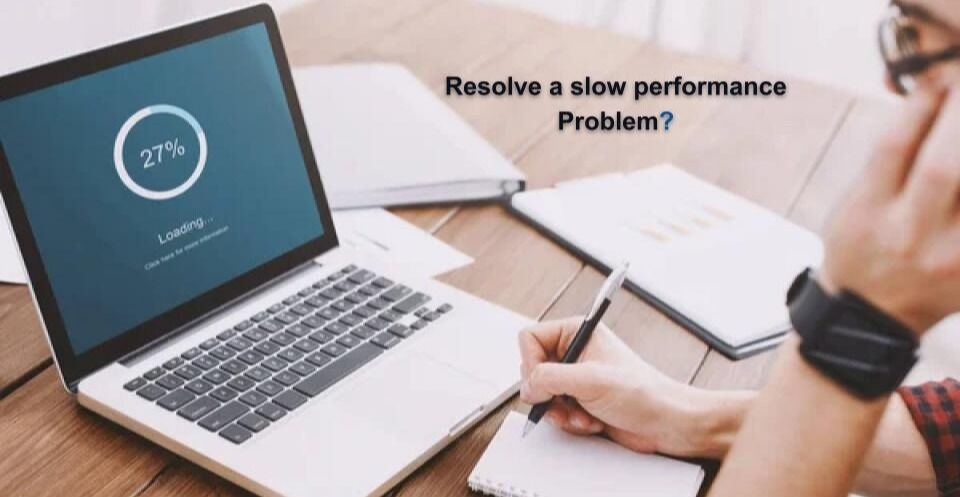 Today's era is related to computers and IT. Everyone has access to computers in some way or another other, and people have entrusted most of their work to computers. In such a situation, if the computer starts cheating during the peak phase of work, we will have no other option but not to finish the job. Often such problems come in front of us, directly affecting our profession. This has become common because we are paying more attention to our work than our computers until the computer starts performing slowly. Nothing hinders productivity as much as a slow computer or laptop does. A recent study found that people in India spend an average of 3 hours per week waiting or doing some self exercises to fasten up their slow computers and laptops. We at Dell Service center Chandigarh will tell you some such tricks, adopting which will not waste your time, nor will the work be harmed, but the speed of your slow computer will increase tremendously.
Uninstall Old or Unused Programs

Update Your Software

Upgrade Your Hard Drive

Upgrade Your RAM

Check for Malware

Contact a Troubleshooting Service
How to Fix a Slow Computer?
We will tell you some great tips which can be helpful for Macbooks and PC. No matter if you have a PC or a Macbook, here are 6 easy-to-use pieces of information to help your slow computer work fast.
Uninstall Unused Programs
Uninstall Old or Unused Programs, especially software and programs of old versions. This will free up the PC or Macbook storage and ensure programs aren't running in the background. This also causes slow performance of your machines. If you are a user of a Windows PC or Laptop, you can uninstall programs by going to "Start"> "Control Panel"> "Programs and Features." On Mac computers, you can drag and drop programs from your "Applications" folder into your "Trash" folder.
The next step is to update all your software one by one. Keeping them up-to-date will help PCs to perform better. Though we recommend performing this step in regular intervals, most users usually click the "Later" rather than clicking on the "Update" button. 
To check for the availability of the updates option on your Windows computer, you need to follow these steps. First click the "Start"> "Control Panel"> "Windows Update"> "Check for updates." Click the update button, and the update will start automatically if any software needs to be updated. To check the updates of Mac computers, go to "App Store"> "Updates." Then, click the "Update" button if any software updates appear.
As we all know Hard Drive is one of the main parts of any computer. Usually, when users are experiencing slow computer performance, the hard drive is at the root of the problem. Remember, If your hard drive is 90 percent full, always clear the space by removing unwanted programs and start defragmenting your large files. A complex drive upgrade is suggested even if your device is still operating slowly.
Alternatively, talk to your tech expert about installing an SSD in your machine(s). This will fantastically boost the performance of your computers. SSD is a fantastic alternative to traditional computer hard drives, as they offer numerous benefits. 
Suppose you're receiving the message "running out of RAM" than folks, it's time to upgrade to RAM. These Faster RAMs will help to improve the communication speed of the processor and decrease the loading time. RAM capacity also enhances the speed and functions of a computer's OS and installed programs and applications.
Check for Malware Activities
The final step is ensuring your computer isn't compromised by malware. You are advised to regularly scan the computer with upgraded/updated anti-virus software to check for malicious files and software. Anti-virus software like AVG, McAfee, and Norton are the best for securing computers from malware. 
After performing all the above steps to improve your PC's speed, performance, and efficiency and still facing troubles, you are advised to contact Dell Service center Chandigarh SIS (Sneha IT Solutions). SIS is equipped with all the latest technologies, and our technicians have experience sorting all kinds of troubles related to PCs and Mac Book. Our team can diagnose and troubleshoot all sorts of issues.
Reasons for Trouble in your PC .
When too many programs and browser tabs are opened on your PC, the PC's speed will decrease automatically. Too many programs at one time running in your programs can affect your computer's memory and processing speed. Popular music apps like Spotify and Gaana can store a large cache of data that affects the computer's speed. 
You will be surprised, but it is true that you can not use 100% of the hard drive memory. It will start suffering before it reaches 100%; even 85% of used hard drive memory starts affecting your computer's performance. Programs installed on your computer, various application updates, downloads, and temp files are the main files that consume most of the memory space available on your hard drive. It is advised that you keep those programs and memory on a computer that you use regularly.
Delete all unnecessary software, programs, and files from your computer.  Updates of unnecessary software affect the speed of your machine. Some applications and software are pre-installed on computers, and automatic update options are always active. These apps and programs consume the most space on a hard drive. 
We are sure that the information provided by us will help you a lot in maintaining your computer. Contact us for further information and any services related to computers and IT.